Ada Favaron

Gabber Generations
(ongoing project)

background and cover photo by Lavinia Xausa

spiral binding
book size — 170 x 240 mm
n. of pages — 74

The publication features a collection of interviews, pictures and texts with a specific focus on the gabber subculture: a phenomenon born in the Netherlands during the nineties that developed mainly in the north of Italy and just later on (with smaller impact) in other European countries. The material contained in the volume has been collected with the collaboration of different figures within the gabber sphere: djs, photographers, artists, people who started a collective as well as party harders. The choice of having several viewpoints has the aim to show how the movement is perceived today (in comparison to the past) and its possible future evolutions, how gabber affects other music genres as well as the social impact it had – and still has – on society.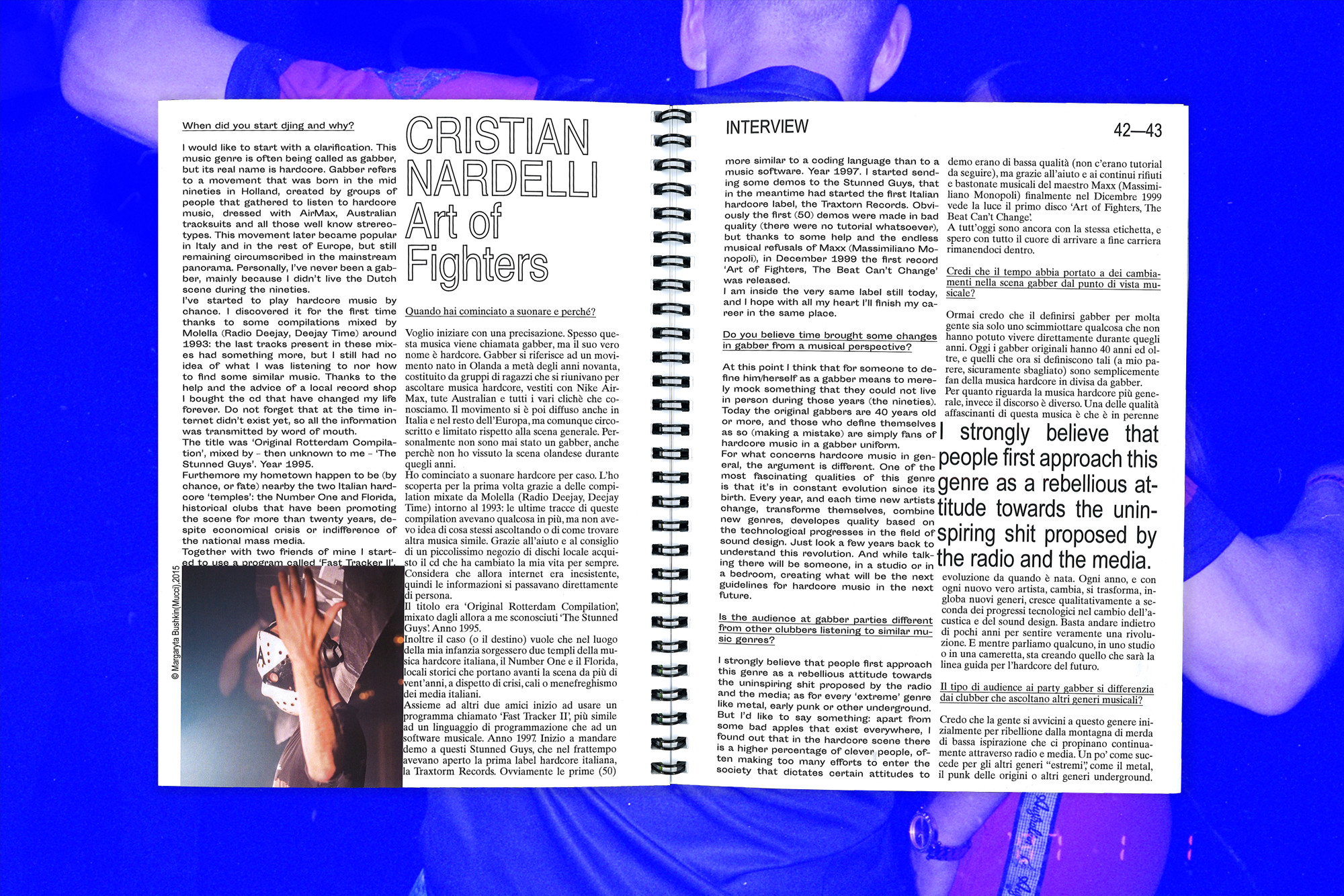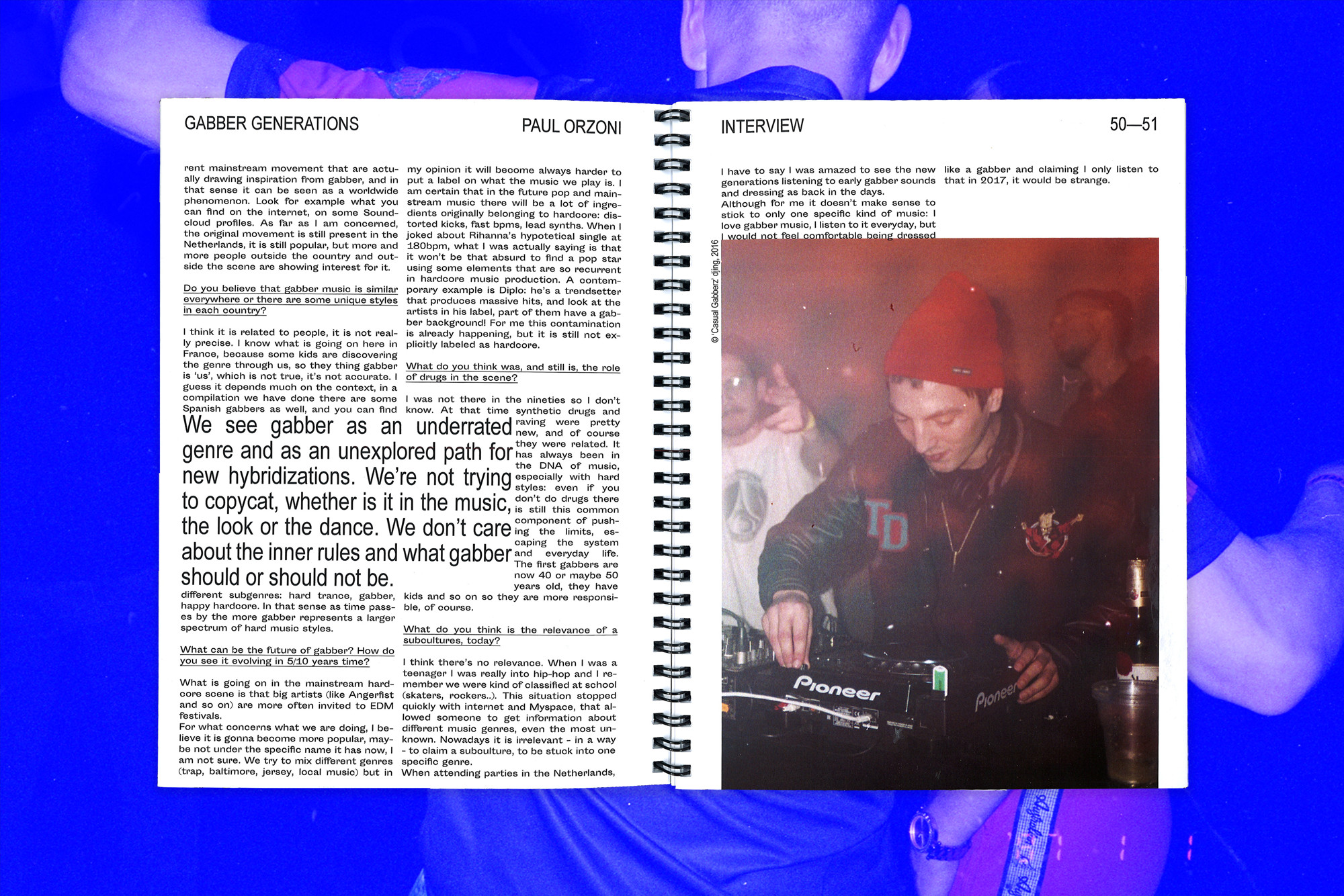 Many thanks to anybody who made a contribution to the project: Anna Adamo, Mario Cecchini (dj Cek), Alessandro Dilillo (Noize Suppressor), Giulia Favaron, Alberto Guerrini (Gabber Eleganza), Eric Lengkeek, Mino Luchena, Filippo Moia, Cristian Nardelli (Art of Fighters), Henrike Naumann, Paul Orzoni (Casual Gabberz), Boris Postma, Rotterdam Terror Corps, Gregor Rozanski (Wixapol), Enrico Sturm, Remon van Giesen, Lavinia Xausa.